Further reading: Introduction to Performance Appraisal
Performance appraisal is a systematic way of monitoring the standard of job performance against concrete and relevant performance indicators. It is widely used in all types of sectors and organisations to ensure employee job performance matches the goals of the sector, organisation and unit where they work.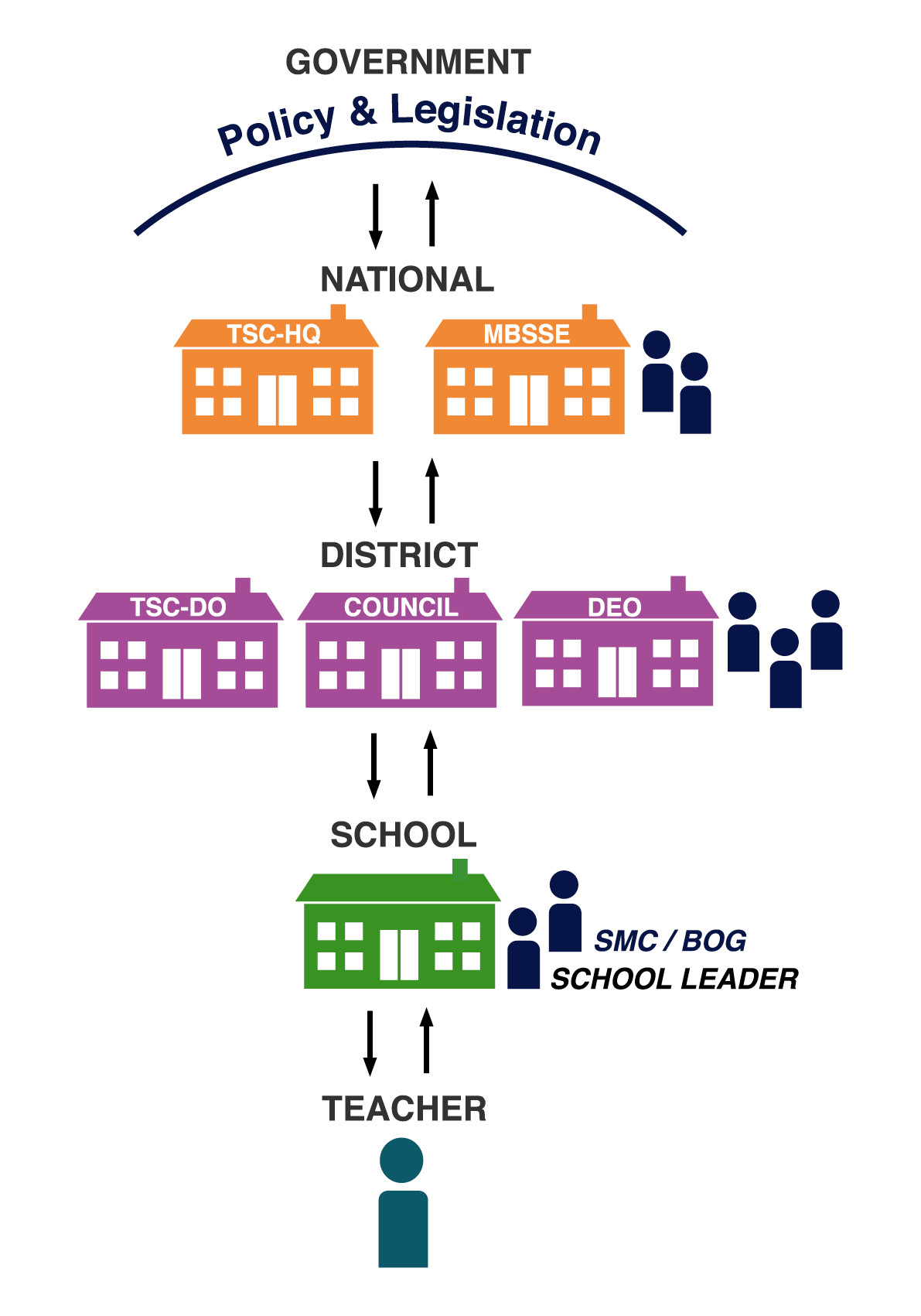 Performance appraisal can help school authorities and school leaders ensure teachers perform tasks effectively and meet expected professional standards of quality teaching. This is an essential element of school management and a criterium for the school's success and its accountability to parents and society.
When information about the performance of a large section of teachers are summarised and reported it helps the TSC and MBSSE appraise the overall performance of the teaching workforce and enables decisions on interventions, such as teacher education, continuous professional development or improvements in management and teaching resources. 
Performance Appraisals, however, should not just be a function of managerial control. It should also be a means of promoting interest in teaching, job satisfaction, career aspirations and a desire to learn and develop. It thus has two dimensions which must be treated equally: managerial oversight of performance and motivation to aspire, learn and develop. 
The Personal Development Plan provides teacher's with an opportunity, in dialogue with their supervisor, to set performance targets in areas where improvement is desired, determine needed Continuous Professional Development (CPD), express career aspirations and point to issues concerning the teacher's work-related wellbeing and job satisfaction.
Performance indicators can be based on tasks specified in the teachers' job description or the competencies defined in the Professional Standards for Teachers and School Leaders.
Performance Appraisal is an important tool for focusing school leader and teacher attention on performance and improving performance in schools. More specifically it is used for:
Determining areas where improvements in performance are needed
Determining teacher learning needs and agreeing on continuous professional development
Taking decisions on promotion
Outlining a consistent career path for the teacher
Stimulating professional and academic engagements
Identifying areas for improvements in job satisfaction and well-being.
When conducting performance appraisals, it should be acknowledged that this is a sensitive process. It will only work if the appraisee is treated with respect and empathy, and confident what the they say remains confidential. Those who conduct appraisals need to have good listening skills and an attitude of professionalism, fairness and objectivity.
Roles and Responsibilities
TSC
Monitors overall teacher performance and manages performance appraisal through the Teacher Professional Development & Performance Department.
Schools
School leaders manage teacher performance in the schools, and – as the immediate supervisor – implement the performance appraisal and development interviews.
Panel
A panel including a TSC-DO representative, the SMC or BoG, and a peer selected by the appraisee is established for performance appraisal in order to ensure transparency, fairness and objectivity.