Welcome...
...to the Human Resource Manual for Teachers and School Leaders in Sierra Leone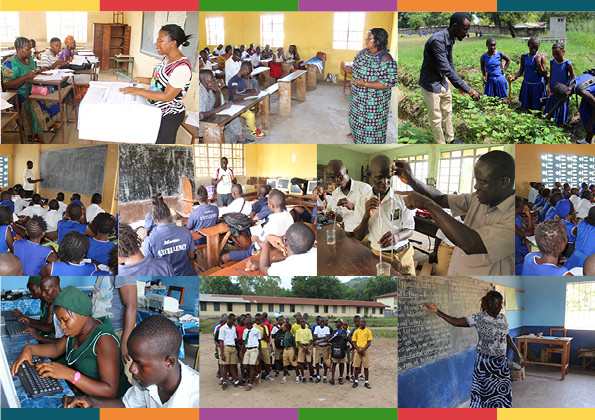 This manual aims to address the needs of all those with important Human Resource (HR) responsibilities including school leaders, teachers, education committee members and others working for the teaching service, by providing concise explanations, practical instructions and the tools needed to execute HR tasks.
The manual introduces: the fundamental principles guiding modern HR; a strategic approach to HR, where HR supports the achievement of strategic policies and goals in the education sector; improved HR processes; and an emphasis on employee welfare and well-being, including motivation, health and safety, and the work environment.
Digital Manual: Browse the digital manual online.
How to use the manual: Guidance on how to navigate the manual, search options, printing and downloading pages etc for computer and smart phone.
PDF Manual: View and download a PDF of the manual.
Forms and sample letters: Find and download HR forms.
Best Practice: Links to all guidance and advice that appears in the manual. It is based on best practice in modern HR and includes suggested processes where TSC systems are currently under development.
NOTE: The TSC is continuously updating HR processes and procedures therefore it is important to check back regularly.